BEDROOM KANDI SET 10pcs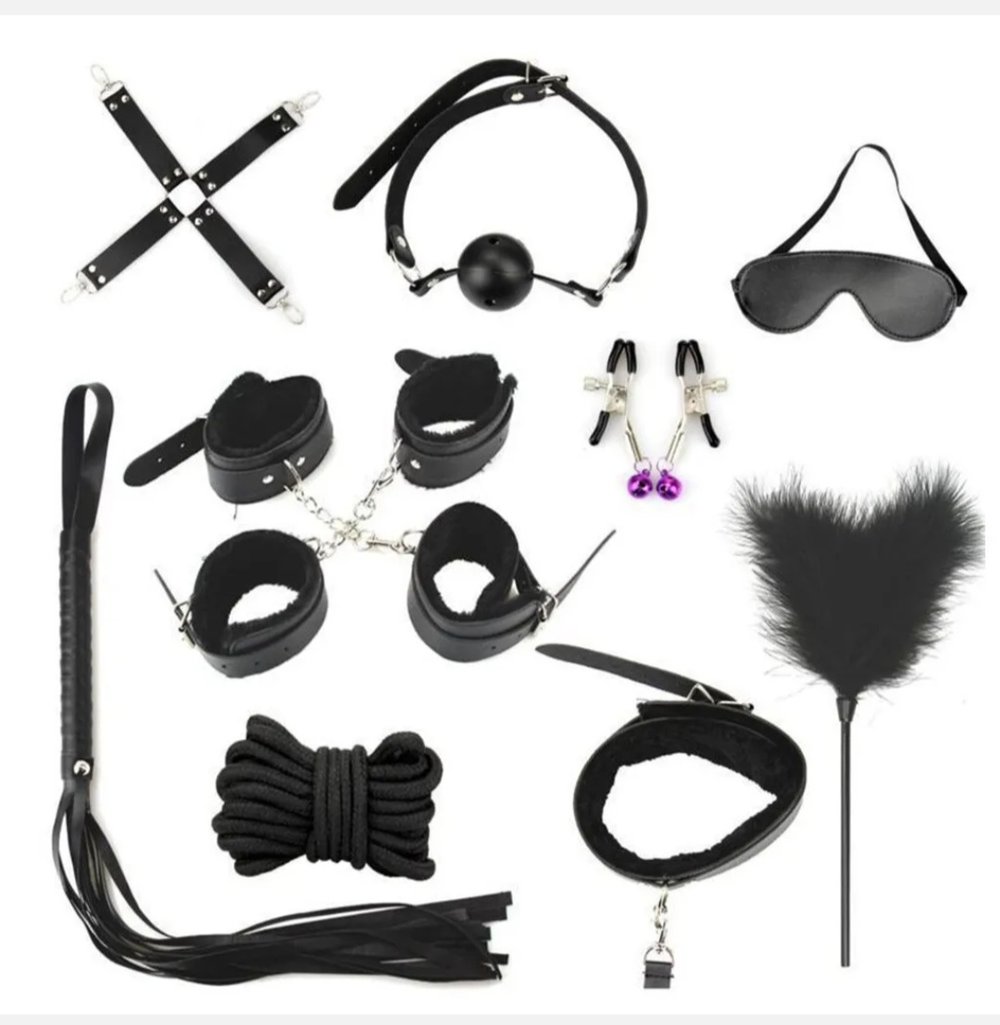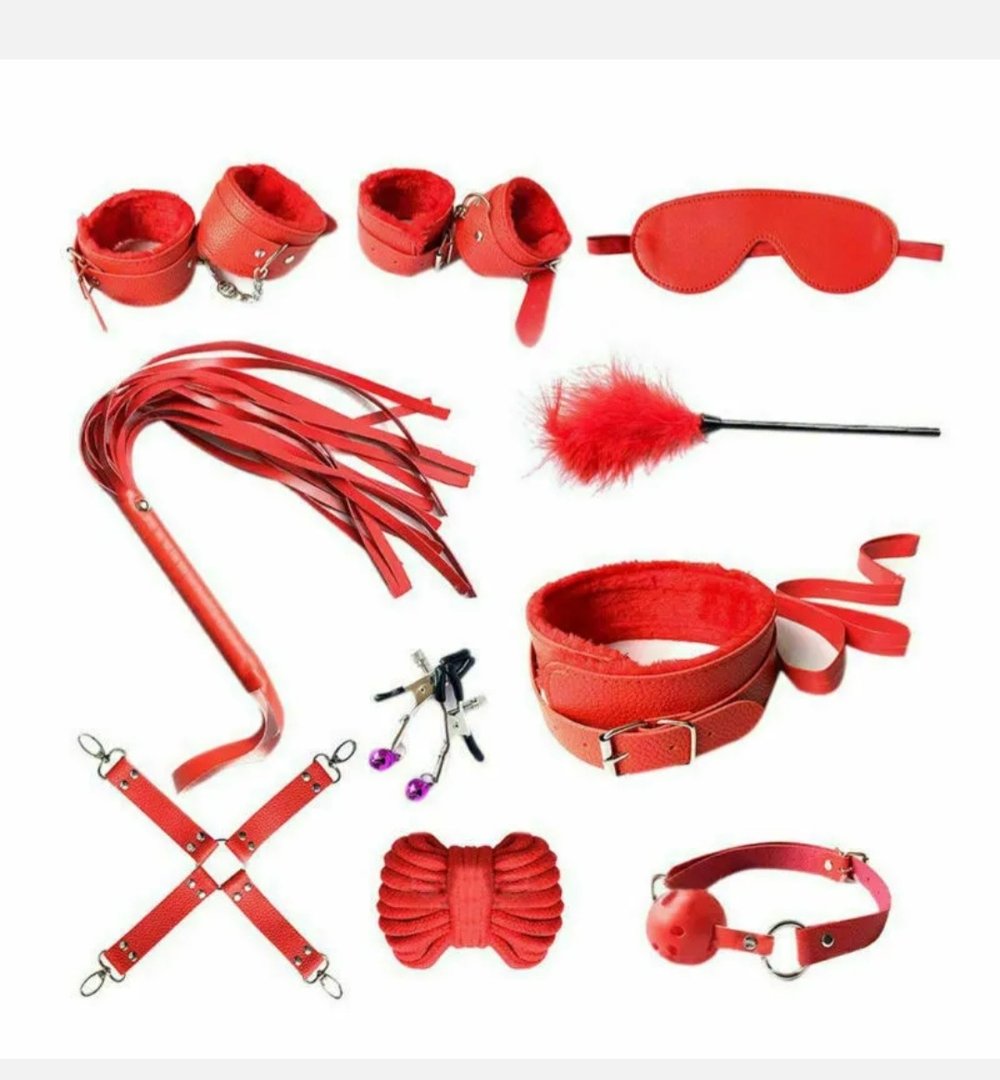 ***Please leave color in comments ***
1.The 10 pcs kit contains everything needed for a night of BDSM pleasure.
2.High quality leather & soft velvet make it comfortable to use.
3.Adjust the cuffs via durable metal buckle to fit you or your partner's ankles and wrists. You can clip the bondage tie to these cuffs for more fun.
4.Non toxic ball gag with adjustable leather, designed with holes for easy breathing.
5.Perfect for both men and women, great for beginners and pro users alike.
Specification:
Material: Fur, Leather, Metal
Size: Wrist Cuffs: 30*5cm
Ankle Cuffs:36*5.5cm
Ball Gag: 4.5cm Diameter
Leather Whip: 50cm
Cotton Rope: 5mLong, 0.8cm Diameter
Package Includes:
One Pair of Wrist Cuffs
One Pair of Ankle Cuffs
1 x Blindfold
1 x Leather Whip
1 x Collar With 1.1M Lead
1 x Ball Gag
1 x Cotton Rope
1 x Nipple Clamp
1 x Feather Whip
1 x Bondage Tie