Rose " Blue" Soap ( 18 Bars )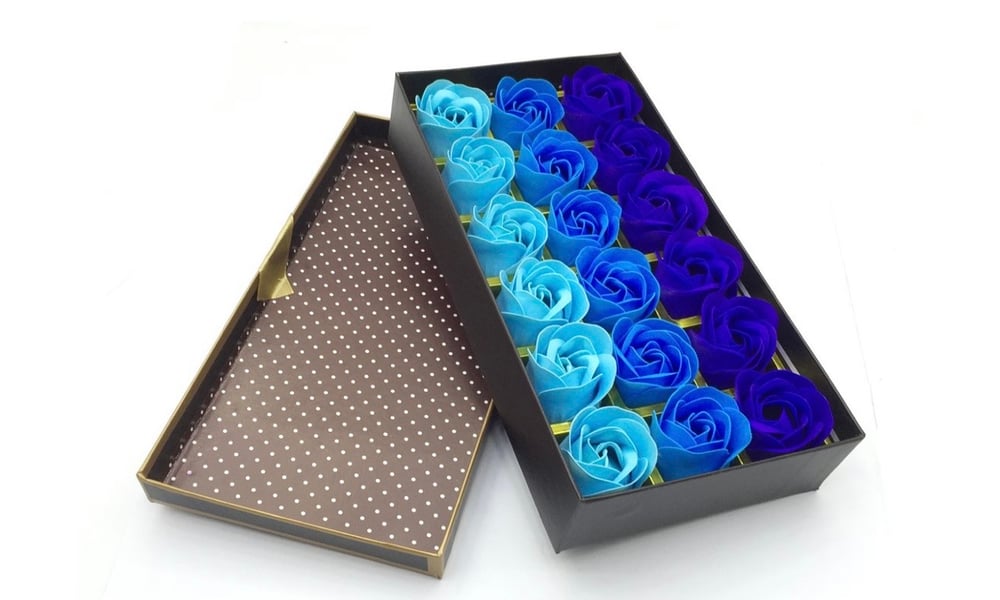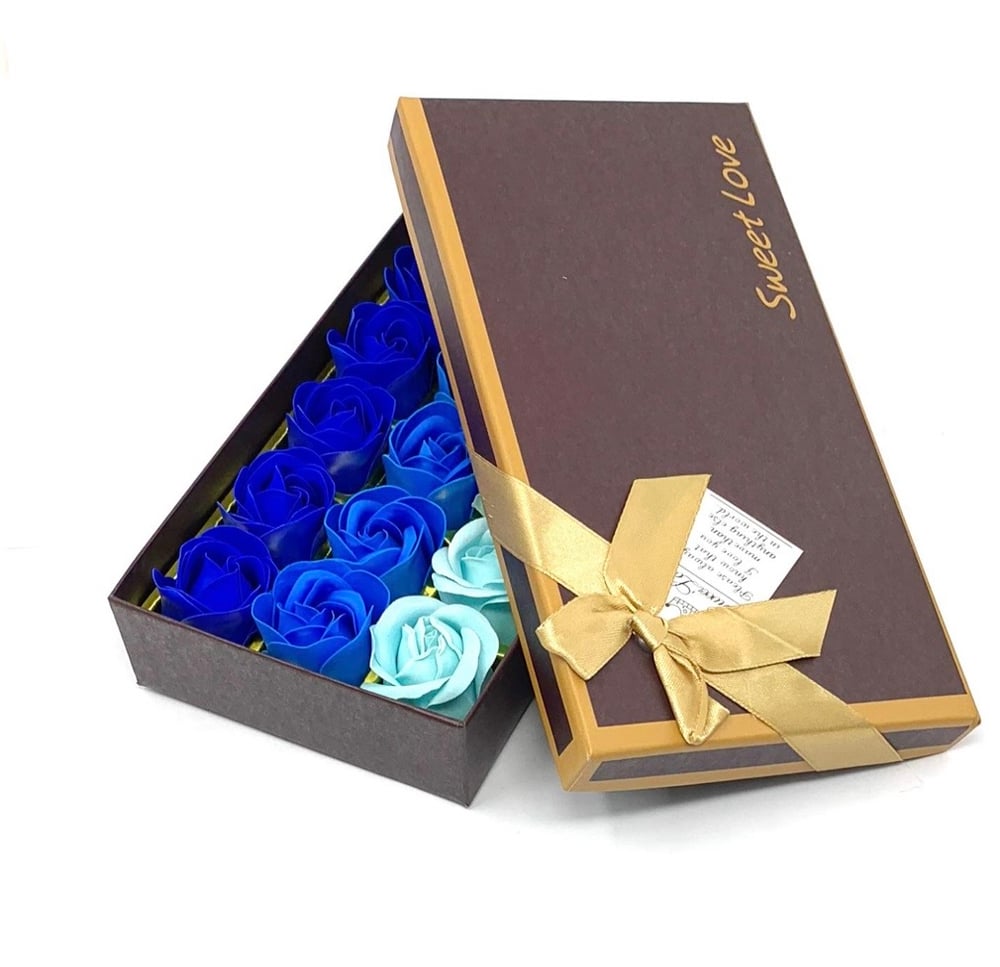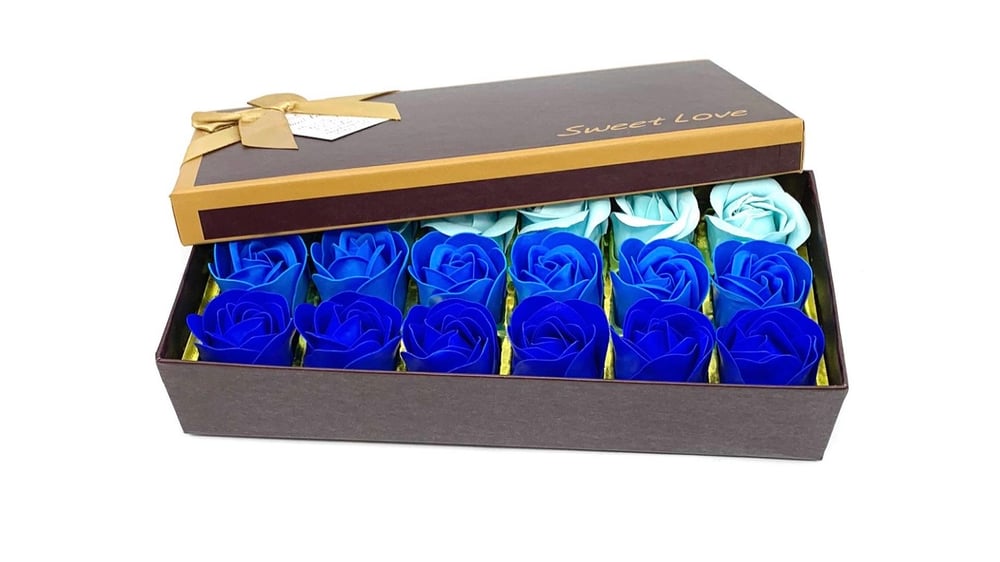 2 in 1 Scented Soap Rose Flower & Rose Decor. Best flower gift for Ladies. Perfect to put soap flower in the washroom, which make Romantic and Enjoyable Atmosphere for your friend when they use this beautiful flower to wash hand.
Look just like roses, smell like roses, but without the thorns, the withering, or the pollen! This is an excellent alternative to real flowers for gift recipients with allergies. They are long-lasting and make a great decorative accent.
The shape of these floral scented bath soap roses is realistic, beautiful, can be used as an ornament, a gift to friends and relatives. Has a high degree of enjoyability, and compared to flowers, it can be stored for a long time, especially suitable for gifts and premiums, to add a romantic atmosphere to the family.
Beautiful Rose and best words to express love, blessing, respects. Ideal alternative to real flowers for gift recipients with allergies. Every Women likes to receive bunches of roses on behalf of fiery love , Valentine's Day, Women's Day, Mother's day, birthdays and so on. When receiving a beautifully packaged, bright dripping roses, they often feel very happy at that moment.
Gift box size: 9.2 x 4.7 x 2 in. Come with 18 pcs soap rose in a gift box. Petals Material: Soap(The flower is made of soap which can use to wash hand or any romantic event). Made from the special soap to make sure the rose will not easy to squished during shippment, the soap may not easy to disslove in water.